January, 2015
Downhill skiing at Turner Mountain ski area
Libby Polar Bear Club Meets Every Sunday at 2:00pm, Libby Creek Bridge on Farm-to-Market Road
January 13: Jonathan Kingham Jonathan Kingham will perform at the Memorial Center at 7:00 p.m. On his fourth independent album, "Smooth out the Lines," lush string arrangements, tasteful electric guitars and understated vocals meld together in a beautiful folk/pop offering that support the mature songwriting that has won Kingham international acclaim. With a soothing blend of folk, pop, country and jazz, Kingham usually comes armed with a huge tub of Red Vines, a quick freestyle wit, and has rapidly become a favorite on the circuit. With a sound that is equally at home in a theatre, performance center, or a lunchtime concert on the lawn, Kingham is a versatile and in-demand performer.
January 16: Jonathan Kingham in Eureka The third concert in the Performing Arts Series features Jonathan Kingham, a hot singer/songwriter from Nashville who will be joined by high school students. Jonathan will lead a song writing workshop with students during the week. 7:00 p.m. $12/adult and students 18 and younger for free. Call (406) 297-0197 for concert location.
January 20: History of Bookbinding Audra Loyal from Missoula will give a talk on the history of bookbinding from 5:30 to 6:30 p.m. that is free and open to the public at the Sunburst meeting room in Eureka. From 6:30 to 8:30 she will lead a workshop to create your very own hand bound book. The fee for the workshop is $35/person and includes all supplies. Advanced registration is required and space is limited for workshop participation. Supported in part by Humanities Montana. Call (406) 297-0197 to register.
February, 2015
March, 2015
April, 2015
May, 2015
June, 2015
July, 2015
August, 2015
September, 2015
October, 2015
November, 2015
December, 2014
Libby Polar Bear Club Meets Every Sunday at 2:00pm, Libby Creek Bridge on Farm-to-Market Road
Tuesdays: Story Time at the Libby Library Story time for preschool age children at 10:00 a.m. at the Libby Library
December 13: Ski Rental The cross country ski rental day will be held from 9:00 a.m. to noon at Asa Wood School. Look for the sign on the sidewalk at the north end of the school wing on Idaho Ave. Access is from that door rather than the front door.
December 13: Hometown Humanities A Hometown Humanities event will be presented in the meeting room of Glacier Bank in Eureka at 1:30 p.m. Help welcome Samir Bitar, linguist, historian, and professor at the University of Montana as he presents "Perspectives on Islam." Bitar uses literature, film, and other resources to familiarize audiences with the heritage of Islamic civilizations around the globe and the religion of Islam. This event is sponsored by a grant from Hometown Humanities and is free to the public.
December 13: Festival of Trees Gala The Cabinet Peaks Foundation presents its 20th annual Festival of Trees Gala at the Memorial Center from 6:00 p.m. to midnight. Tickets are $50 which includes hors d'oeuvres, dancing, auctions, raffles, and music by the Brady Goss Band. All proceeds benefit the Foundation's Mission Fund. For tickets, call Kate at 283-7140.
December 13: Square Dance in Trego The Sunburst Foundation in Eureka announces a fantastic community square dance at Trego Hall starting at 7:00 p.m. Great family activity for the holidays. Live music and caller. Will also be teaching Western Swing. Donations accepted.
December 14: Square Dance The Libby Spinning Squares will host a square dance with caller Marvin Speck at 3:00 p.m. at Asa Wood School.
December 14: LCC Live Nativity Libby Christian Church will present a live nativity at the church, 100 Kootenai River Road, at 6:00 p.m. There will be live animals, crafts, games, a bonfire, shepherds, cookies and hot cider.
December 16: KVCS Live Nativity Kootenai Valley Christian School will present a live nativity at the Dome Theater at 6:00 p.m. It will feature all KVCS students in traditional costume for their recitation of the Christmas Story. Admission is free.
December 17: After School Program Join the after school program for ages 6 to 12 at 4:00 p.m. at the Libby Library for Wright Brothers Day! Join us at the library as we build and test paper airplanes. Find out if you can design the plane that flies the farthest.
December 21: Handel's Messiah Libby's community orchestra and choir will perform Handel's Messiah at 7:00 p.m. at the Memorial Center. The production is directed by local teacher Lorraine Braun. Admission is free or by donation.
December 24: County Libraries Closing Early The Lincoln County Libraries will close at 2:00 p.m. for the Christmas holiday.
December 26: Amnesty Day at the Lincoln County Libraries Any materials less than 90 days overdue which are returned in good condition to any of the three county libraries will have all penalties waived. Overdue interlibrary loan materials are not included.
December 26: Copper Mountain Band Another Rockin' Christmas with the Copper Mountain Band at the Memorial Center at 7:00 p.m. Tickets are $15 at the door or $12 presale at Cabinet Books, the Chamber of Commerce, Homesteaders, Rivermist, Western News, Mountain Meadows, Rocky Mountain Music, or the Hot Club and Booze 'n' Bait in Troy.
December 31: After School Program Join the after school program for ages 6 to 12 at 4:00 p.m. at the Libby Library to celebrate Game and Puzzle week by making your own puzzles. Stop by and make a puzzle to take home or take to a friend.
---
January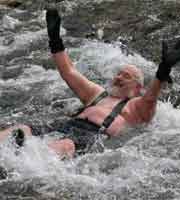 Skiing & Snowmobiling


Ice Fishing


Thompson Lakes Ice Fishing Derby


Polar Bear plunges
February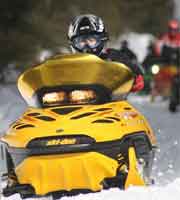 Sno-Kat Fun Run


Ice Fishing Contest on McGregor Lake


Turner Mountain Ski Area FREE Fun Day


Polar Bear plunges
March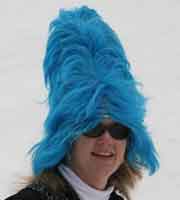 Irish Fair and Music Festival, St. Patrick's Day Festival


Polar Bear plunges
April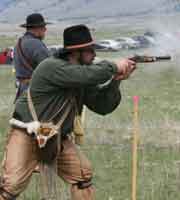 Turner Ski Area Closes


Nordicfest Dance


Eureka Rendezvous Days


Polar Bear plunges
May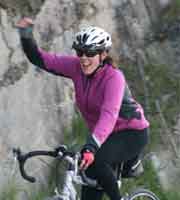 STOKR Bike Tour


Koocanusa Trout & Salmon Fishing Derby


Bluegrass Festival
June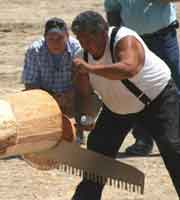 Amish Auction


Heritage Museum opens


Libby Logger Days
July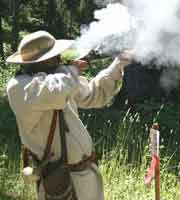 4: Troy 4th of July


Tobacco Valley Rodeo


Two Rivers Rendezvous


Kootenai River Rodeo
August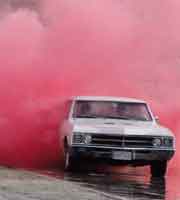 Eureka Quilt Show


Blue Grass Festival


Igniters Car Show


Lincoln County Fair (Eureka)
September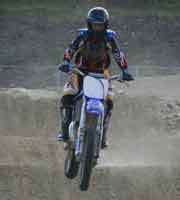 Libby Nordicfest


Motocross Races


Late Season Hiking


Hunting
October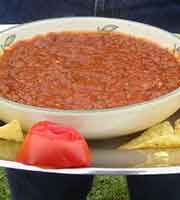 Hunting


Late Season Hiking


Polar Bear plunges
November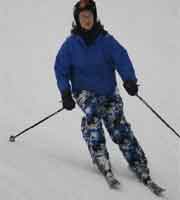 X-Country Skiing


Snowmobiling


Polar Bear plunges
December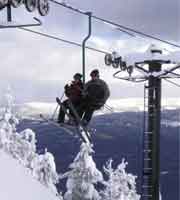 Holiday Festivities


Polar Bear plunges


Skiing & Snowmobiling


Turner Ski Area open