Libby Public Schools: http://www.libbyschools.org/
Elementary Schools (1)
Asa Wood Elementary School
Grades K-3
700 Idaho Avenue
Libby, MT 59923
(406) 293-8881
E-mail:asawood@libby.org
Approximately 350 students

McGrade Elementary School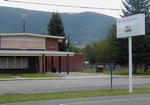 Closed as an elementary school in June, 2003. Now houses NW
Montana Human Resources
The old Plummer Elementary School now houses Head Start.

Middle School (1)
Libby Middle School
Grades 4 - 8
101 Ski Road
Libby, MT 59923
406-293-2763
E-mail: lms1@libby.org


High School (1)
Libby High School
Grades 9th - 12th (Loggers)
150 Education Way
Libby, MT 59923
406-293-8802

Approximately 700 students. The original facility was constructed in 1964 and has been remodeled
twice. Quality education is a top priority at Libby Senior High School. The school houses grades 9-12 with an enrollment of approximately 700 students and 40 teachers on the staff. The educational program is designed to provide its students with a comprehensive education through quality academic and vocational training. There also exists a broad selection of extracurricular activities and interscholastic competition. The academic curriculum is a graded program of some 90 plus courses consisting of required and elective courses. Students select courses of study that meet their needs and interests in areas of art, business distributive education, English, foreign language, physical education, consumer and homemaking education, independent study, industrial arts, mathematics, music, occupational work experience, school services, sciences and social sciences. A variety of teaching methods are employed and include large group lecture-demonstration, small group interaction and discussion, laboratories, resource personnel, field trips and independent study. Course objectives and teaching methods have been defined in a formal class disclosure format. Different types of diplomas are awarded based upon specified credit and curriculum requirements. The school has sponsored 100 exchange students over the past decades and commonly houses several A.F.S., E.F., and Rotary students from around the world.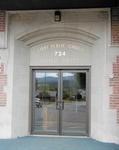 For more information about Libby Public Schools:
Libby K-12 Schools Superintendent
724 Louisiana Ave
Libby, MT 59923
(406) 293-8811
http://www.libbyschools.org/
E-mail: sd4@libby.k12.mt.us